This has been a David v Goliath challenge, where we as a tiny micro business with zero budget have had to compete with massive corporations like BT and government initiatives funded with hundreds of millions of pounds to spend.
So how was this achieved?
In short only two key success factors: Great content and expert use of WordPress SEO.
WordPress SEO
How best to harness SEO (Search Engine Optimization) highlights the critical role of the Web CMS (Content Management System) for your digital marketing strategy.
In our case we use WordPress, this handles the publishing and SEO indexing of articles and campaign pages.
Additionally we use the the 'Yoast' plugin, a module that handles all the grunt work of indexing all your posts and pages. Their Beginners Guide to SEO provides a helpful guide explaining how this is achieved, and from that a primer into understanding how to write content that makes use of those features.
This includes running a configuration wizard, so you can automate the first set up of your site.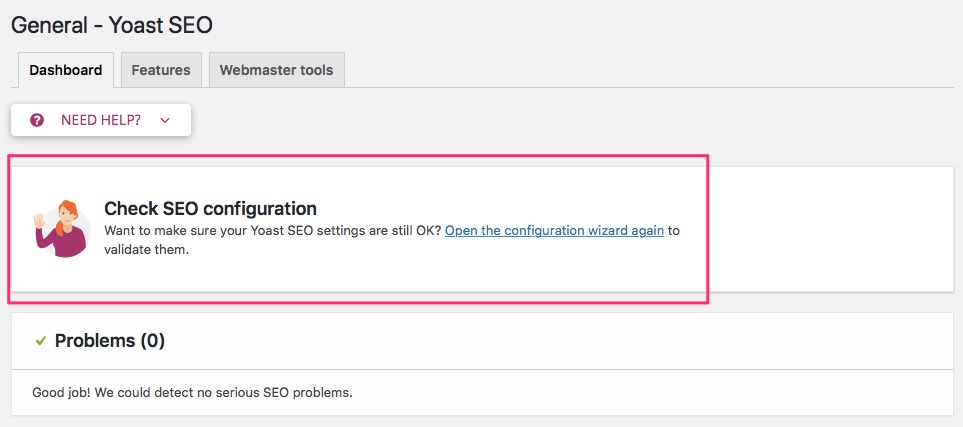 Then on an ongoing basis you can post, and optimize, your content to exploit the many other features and characteristics of SEO marketing that the plugin makes possible, such as:
The site structure is also key. Not only do we index each and every article with search terms, but also the categories and tags too. For example also combining the Digital Scotland headline term with popular topics like Blockchain.
Every tag, category, page and post is indexed this way across our site, generating a powerful SEO site map, and so when adding your promotional article to the site we index it the same way so that it benefits from part of this larger footprint.
Content Marketing
Secondly and most importantly the secret ingredient is ultra simple – Write great content. Genuinely informative articles will be referenced and shared, building your traffic and 'backlinks', and position you and your business as an expert in your field. Our site includes key 'social sharing' features encouraging these viral patterns.
While simple this is actually the area that most businesses struggle with the most. Finding the time to regularly author high quality articles is near impossible for busy entrepreneurs, and even then many find it an impossible task – Writing well crafted, insightful and compelling content that engages time poor readers is a rare skill that not many possess.
Featured Digital Scots
So in addition to our powerful content marketing platform we offer writing services to produce this content for you. Our 'Featured Digital Scots' campaign showcases Scotland's leading digital innovators and experts.
It's important to note that we are technology experts first, writers second. We produce a regular schedule of thought leading, original articles covering topics like Digital Transformation that can't be found elsewhere, building an increasingly rich knowledge base to attract site visitors.
Within this context we write promotional articles for vendors that showcases them in an informative manner, utilizing our unique 'Best Practice Marketing' techniques to expertly explain the market need and compelling business case for their solution.
For each article we build in viral sharing features and also proactively promote them across our extensive social networks.